FRONTLINE PUSH-TO-TALK
Next-Gen Alternative to Radios
Gain multimodal team communications, operational control, and enhanced situational awareness by reinventing your two-way radio systems with Orion's voice-first intelligent platform.
Communicate without boundaries
A new take on two-way radios and walkie-talkie apps, Orion voice services work on any device, any network, anywhere. You also get process automation services that traditional push-to-talk solutions don't offer. With Orion, your team and business systems are only one button push away. Learn more about Orion's PTT 2.0.
Web-based Operations Console
Forget about configuring desktop computers or hauling dispatch equipment to the field. With Orion, all you need is a web browser. Set up instantly from the cloud and start speaking with your mobile teams immediately. Access push-to-talk, multimedia messaging, location tracking, and message replay on a single screen, with no software to install, ever. Learn more about Orion's Dispatch Console.
Situational Intelligence
Stay on top of daily operations with valuable location and proximity data, pattern matching, analytics, and predictive recommendations. With Orion, communication is no longer a black box — gain valuable contextual data, automation capabilities, and operational control.
Companies Transforming Radio Communications with Orion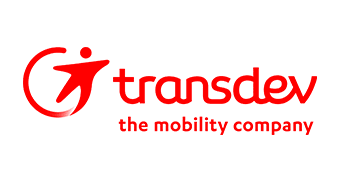 12 Reasons Radios Are Holding Your Company Back
Discover "The Dirty Dozen" pitfalls that deskless workers and enterprises face
Get the E-book