Communicate Effectively and Securely — Anywhere
Clear communication is the number one need of an effective security operations team. With Orion, security officers communicate over any distance without the range limitations of legacy radio systems. Maintain covert and secure operations with low latency, high audio quality, and enterprise-grade end-to-end encryption (E2EE).
Ensure Site Coverage and Personnel Accountability with Advanced Location Services
Orion provides contextual data and analytics for Security Operation Centers and Dispatchers — always know where your team members are in real time, optimize their movements, and trigger alerts based on location.
Use Any Device, Anywhere, at Any Time
Scaling up operations or adding sites used to mean enormous investments in legacy equipment. Orion supports the devices your workforce requires, including rugged form factors. Add Orion to devices you're already using, and add more if needed. Enjoy the broadest range of iOS and Android smart device support.
Process Automation for Security Teams
Security operations teams need to automate personnel accountability and activity reporting to operate more effectively. All types of security operations personnel can use Orion process automation: GSOC analysts, Dispatchers, Armed Incident Response Officers, Executive Protection teams, and Security Officers.
Emergency Alerts
Enable your team to call for help, no matter where they are. When an emergency phrase is spoken, Orion alerts safety teams with important location data.
Geofencing Voice Alerts
Alert officers of critical safety information when they enter a designated area. Notify GSOC and dispatch when officers or vehicles enter specific zones.
Activity Reporting
Voice-tagging for situational intelligence. Enable security officers to document their observations while staying heads-up and safe.
— Radio System Owner at Fortune 100 Technology Company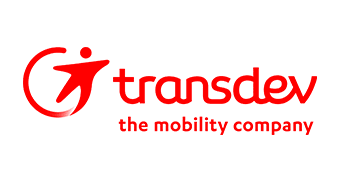 The Future of Voice at Work
Navigate the 5-Step Journey to creating your digital deskless workforce with a voice-first intelligent collaboration platform
Get the E-book