Increase operational efficiency
Help your mobile teams get more done daily with Orion Voice AI Bots. Eliminate barriers between teams, give workers access to enterprise data stores, distribute time-sensitive information without friction, and get everyone collaborating regardless of language barriers. AI Workflows increase team effectiveness by reducing friction between teams and their tools or business systems.
Improve enterprise compliance
Compliance and standard procedures often matter most where they're most difficult, with a mobile workforce operating in a busy environment. Keep your staff focused on strategic goals, help operations run smoothly, and save your organization from fines and lawsuits. Voice AI Bots simplify the compliance and regulatory process for your mobile and frontline workers at each facility and globally.
Enhance worker safety
Safety is a top priority for every company. Build a safety culture within your organization with powerful new tools available today. Voice AI Bots allow for deep implementation of safety practices and automate procedures that previously required human intervention. With voice-triggered alerts, automatic check-ins, and geofenced instructions, you can take care of workers who perform jobs where they face hazards or are at increased risk of harassment and abuse.
Learn more about how to increase your organization's efficiency, compliance, and safety with Orion's Voice AI Bots.
Discover Voice AI Bots
Orion Customers Using Voice AI Bots and Push-to-Talk (PTT) 2.0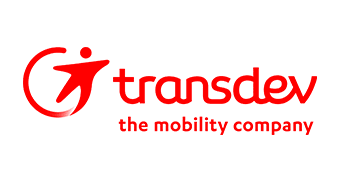 The Future of Voice at Work
Navigate the 5-Step Journey to creating your digital deskless workforce with a voice-first intelligent collaboration platform
Get the E-book