Communicate in Dynamic Environments as Routes and Schedules Change
Plans are continuously changing, and teams need a transportation communications platform to respond and meet all commitments. Dynamically direct fleet movements with Orion's web-based Operations Console, providing operational control, voice dispatch, and location tracking services in any web browser — with no software to install.
Use Unlimited Range Voice Push-to-Talk (PTT) in Emergency Situations
Keep passengers and drivers safe with real-time PTT communication when incidents arise in vehicles, at worksites, or anywhere else in the world.
Optimize Drivers, Dispatch, and Fleet Operations
Don't miss out on data from your vehicle fleet. Orion understands your operation's peak call times, peak location activity, which drivers frequently call dispatch, and other data. Orion helps you optimize your fleet operations for greater productivity.
Integrate Push-to-Talk Overlay Functionality into Any In-Vehicle Application Suite
We work with leading companies to digitally transforming their transportation communications by integrating Push-to-Talk with their existing applications. Always have voice PTT available, no matter what software is foregrounded.
— Stephanie Matthew, Managing Editor of Logistics and Transportation Review
Voice AI Bots for Transportation and Logistics Communications
Transportation operations need automation solutions that keep their drivers hands-free, heads-up, and focused on their job in both routine and urgent situations. Voice Bots automate routine processes and delivers increased productivity across a variety of everyday tasks, like forms and checklists
Standard Operating Procedures
Mitigate risk while saving staff time. Using their voice, drivers initiate and complete safety checklists, dispatching mechanics when required. Record and archive SOPs to meet compliance requirements.
Radio Check
Make dispatcher time count for more. Have Bots confirm to drivers they are online without requiring dispatch to respond, saving hours a day when managing large fleets.
Emergency Alerts
Enable the fastest, most accurate response to an emergency. When a predetermined phrase is spoken, an Orion Bot kicks off a preset workflow and alerts safety teams with important location data.
Companies Using Transportation Communication Solutions from Orion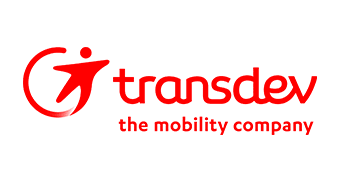 The Future of Voice at Work
Navigate the 5-Step Journey to creating your digital deskless workforce with a voice-first intelligent collaboration platform
Get the E-book